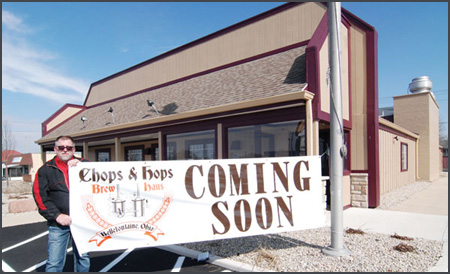 Chops & Hops will be a family atmosphere restaurant with a brewery component.

It will offer five different house brews, including light and dark lagers, an India pale ale, a porter and a seasonal beer, along with 10 other beers on draft.

The menu will feature a selection of steaks and other American cuisine, such as chicken, pork chops, fresh fish and a selection of salads.

Be sure to "Like" Chops & Hops on Facebook and stay in touch with all of the developments and upcoming events by clicking here.